We help your organisation to position itself as an employer of reference, increasing your ability to attract talent and build employee engagement.
We work closely with your Human Resources, Communication and Marketing teams, applying our tried and tested methodology to define and manage a more professional employer brand.
We give you support in on-line and off-line  actions, projects and initiatives that your organisation decides to carry out to build its Employer Brand.
Employee Value Proposition (EVP)

Roll-out and activation of the Employer Brand

Employer Branding Strategy
Candidate experience

Employee experience

Employer Brand ambassadors
> Testimonials
Local Manager Human Resources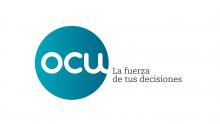 Nobody said that,  after 40 years, it would be easy to add value to our brand, developing  an "employer branding" strategy and placing value on the significance of working  in an organization like ours: independent, social, international and that believes in people.  But after many years of work, with Peoplematters by our side, we can say that we are on a good track to accomplish our goal.
The human team of Peoplematters, with its proximity, rigour, professionalism,  flexibility and a lot of common sense, identified the potential of our strategic project of "employer branding", and  helped us visualize, build,  believe and develop it, create enriching  experiences  and obtain  excellent results. 
Working with Peoplematters' team, formed by  people who understand us and the  characteristics of our company  and who believe, like we do, in our work for the society and the people who work with us, is always a privilege.   
Want to talk?